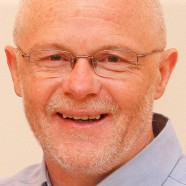 Thank you for taking time to visit our website.
Everyone agrees with the statement: your health is your wealth. EU Charters endorse this and the EU has some impressive public health policies and programmes. EU Member States all have Health Departments but all are overstretched and under funded. No more than 3% of health budgets go to Public Health, to health education, health promotion and prevention.
So, as a community of Nations and citizens,we don't really make health the primary investment in wealth. CAM operates primarily in the field of public health, it's main reason for use by citizens being to maintain health and prevent illness. CAM offers diverse approaches to meet the diversity of people and their health needs and straddles the entire gamut from health maintenance and treatment for illness, particularly chronic illness.
Where CAM is available citizens are choosing it, that is those citizens who can afford to pay for it out of their own pockets. While health services are creaking at the seams CAM professionals offer their services without any official recognition or regulation. Their right to work and trade is compromised now in several countries. EFCAM's current priority, to enable equality of citizen access to CAM, is to develop a common European system of appropriate regulation of CAM professionals and services.
This website presents information, inter alia, on what CAM is, its uses, the status of CAM professionals and the steps needed to make CAM available to all. For further information or if you would like to become an EFCAM member please contact: secretary@efcam.eu or president@efcam.eu".
With Best Wishes,
Seamus Connolly.